Facebook Marketing for Authors: Why Do People Like Your Page?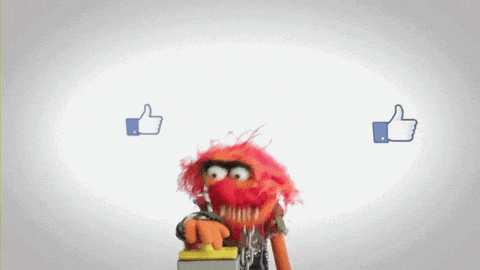 If you're an author looking for marketing advice for Facebook, there is no shortage of tips and advice on how to optimize your page or profile. These tips often focus on"best practices" such as:
Posting a professional headshot
Creating engaging content
Posting regularly and joining groups
These are great tips. The slight problem is that these tips come from the author's perspective, not the readers. Readers don't Like an author's Facebook page because of experts. They Like an author's Facebook page for personal reasons.
Buffer sheds some insights on these personal reasons. As the media company shares in "The Secret Psychology of Facebook: Why We Like, Share, Comment and Keep Coming Back", Facebook Likes can be narrowed down to a trio of reasons: identity, empathy, and practicality. MakeUsOf, a tech blog, added another characteristic to this trio, intrigue.
Now, let's apply to the world of publishing
Understanding the Likes: Getting People to Like Your Page
When planning their Facebook marketing, they often take a "window shop" approach to their page. They focus on creating pretty Facebook cover and profile photos. These authors might even get bolder and create some Facebook ads promoting their brand new page.
Then, they wait.
Unless you're a well-known author with a strong online presence, this "create an awesome Facebook page and wait" approach won't work too well. Even if you try, the less popular practice of spamming or begging everyone who can see your posts doesn't work well either
So, what does work? Here are a few tips:
1. Understand the why behind "Liking" a Facebook page.  As mentioned above, people generally Like a Facebook page because of identity, empathy, practicality, and intrigue. Feed those feelings by:
Providing unique information like behind-the-scenes or work-in-progress posts, expert tips, historical facts, YouTube instructional videos, statistics from other experts.
Offering valuable stuff like free sample chapters or workbooks, discounts on merchandise, Q & A sessions, etc.)
Taking a stand by signing and sharing petitions, raising money for causes, getting involved with other people and groups doing challenges, etc.
Showcasing your personality Facebook offers a lot of different options to showcase an author's personality. Many authors focus on "being an author" instead of being themselves, which is what readers can relate to. This includes hobbies, school affiliations, TV shows, etc.
2. Be active. Many authors tend to center their Facebook activities around their own page. This, however, might limit your opportunities to get more visibility.
Facebook uses a computer program, known as the News Feed algorithm (formerly EdgeRank), to determine who sees what content. When you use your Facebook page to engage with others (or others engage with you), you create opportunities to be discovered in new places
Here's how it might work: Reader A likes cats in birthday hats. You make a post about your love of cats in birthday hats on your author's Facebook page. Reader A Likes it and comments. You respond. A relationship is now established. The more frequently you interact, the more likely you and Reader A will see each other posts….and the more likely friends of Reader A (especially those who also like cats in birthday hats will see it.)
3. Tell people why they should Like your page One minor step authors miss is stating the obvious. Many authors are content to say"Like" my page. That's it. This is similar to a store owner saying "Visit my store because I created it."
A better approach is to state the benefits. What will readers gain by visiting your Facebook page? Make sure you tell them.
4. Build pathways to your Facebook page Many authors leave their Facebook stranded. They create their Facebook page but don't actively draw in readers. When you have a Facebook page, it is your job to draw people to your page. You can do this by adding CTA (calls-to-actions buttons) to your blog, website, email newsletter, and print materials. Share information from your Facebook on your blog, website, and newsletter.
Overall Point: Make Facebook a Complete Experience, Not a Window Shop
It can be easy to fall into the trap of using Facebook "hacks" to chase Likes. While Likes are important, chasing them to feel popular is a never-ending race. This race also takes authors away from their goal, reaching out to prospective readers and building a community of dedicated and active readers.